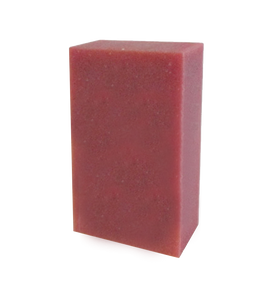 Perfect for men, women, children and babies
85% organic bar soaps for face, body & hair
Gluten free & certified vegan

SWEET & TANGY (Blood Orange & Bergamot)
A unique blend of blood orange essential oil blends with the complexity of bergamot for a smooth, light, and citrusy bar. Can also be used as a shampoo bar. Add to hair.


Ingredients:

Saponified oils of safflower* and/or sunflower*, palm*, and coconut* (with retained glycerin); essential oils of blood orange, bergamot, orange, tangerine, lemongrass, and lime; madder root; rosemary extract.


* Signifies certified organic ingredient.
Hand-made in USA.