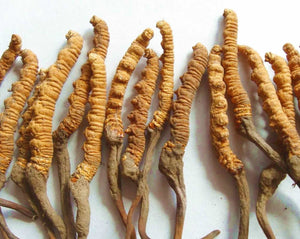 Description: Powdered organic cordyceps mushrooms. 
Ingredients: Cordyceps militaris (Cordyceps) Mushroom*  
Origin: USA
Method of Use: Food Grade 
 * Organic 
Source Information: Your dry herbs have been carefully selected from a network of trusted and reliable sources, from humble farms and co-ops around the globe that work hard to provide high quality, sustainably and/or organically grown plant materials. 
Disclaimer: Please note that all sales are final. No refunds or replacements will be issued for any Native Earth or Bulk Salves transactions.

Orders for infusions, tinctures and other custom products manufactured in-house (excluding bulk salves) may be canceled within 48 hours of ordering for a refund, withholding a non-refundable 4% transaction fee.