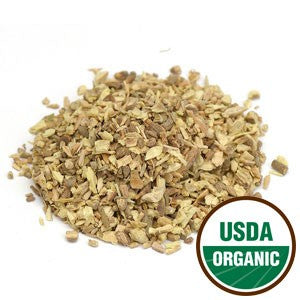 Description: Organic ashwaghandha root infused in organic vegetable glycerin. 
Ingredients: Vegetable Glycerin*, Withania somnifera (Ashwaghanda Root)*
Origin: USA
Method of Use: Food-Grade 
* Organic
** For this product, we only use sustainably sourced, non-GMO vegetable glycerin in our glycerin infusions. No allergens are present.  
Warning: Please consult your physician before consuming any tincture. These products are not intended to treat, diagnose or cure any disease. Potencies may vary. 
Source Information: Your infusions will be made with care in house and fresh for every order. We only use carefully selected, all natural ingredients of the highest quality available when handcrafting your herbal tinctures and infusions. 
Disclaimer: Please note that all sales are final. No refunds or replacements will be issued for any Native Earth or Bulk Salves transactions.

Orders for infusions, tinctures and other custom products manufactured in-house (excluding bulk salves) may be canceled within 48 hours of ordering for a refund, withholding a non-refundable 4% transaction fee.