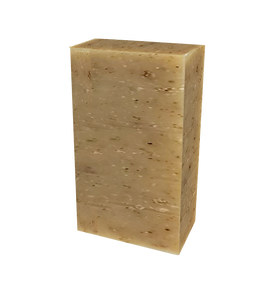 Perfect for men, women, children and babies
85% organic bar soaps for face, body & hair 
Gluten free & certified vegan

CALMING (Clove & Oatmeal)
Contains grain.
Gentle exfoliation with ground and whole oatmeal. Ground cloves give this soap a rich, spicy scent. Relax with this gentle complexion bar good for the whole body. Can also be used as a shampoo bar. Add to hair. Pair with clove roll on!


Ingredients: Saponified oils of safflower* and/or sunflower*, palm*, and coconut* (with retained glycerin); oats*; essential oils of clove bud and cassia; cloves*; rosemary extract.

* Signifies certified organic ingredient.
Hand-made in USA.